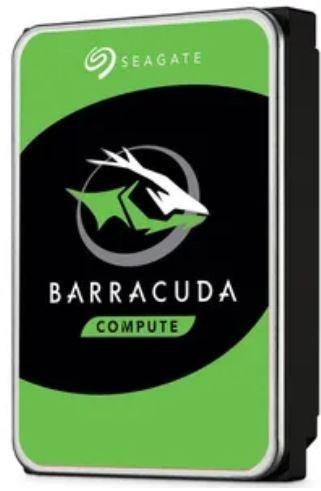 Seagate ST4000DM004 4TB Barracuda 3.5" HDD
Original price
$175
-
Original price
$175
Are you looking for a reliable and versatile hard drive for your PC? Do you need a lot of storage space for your photos, videos, games, and documents? If you answered yes, then you might be interested in the Seagate BarraCuda 4TB 3.5" Internal Hard Drive (ST4000DM004).
The Seagate BarraCuda 4TB is a 3.5-inch hard drive that offers a great mix of capacity and performance. It has a SATA 6Gb/s interface, a 256MB cache, and a 5400 RPM speed. It can store up to 4TB of data, which is enough for thousands of hours of HD video, millions of songs, or hundreds of games.
The Seagate BarraCuda 4TB is part of the BarraCuda family, which has been providing reliable and innovative storage solutions for over 20 years. Whether you need a hard drive for your desktop, laptop, or external enclosure, you can trust the BarraCuda brand to deliver quality and performance.