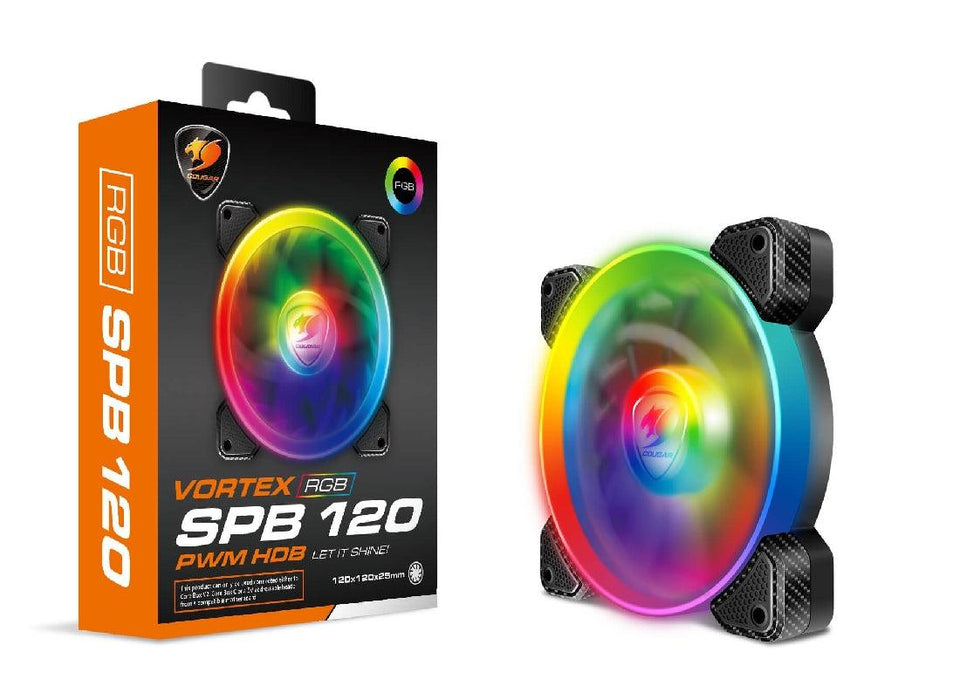 Cougar SPB120 120mm ARGB PWM Fan-1-Pack
Original price
$35
-
Original price
$35
Cougar SPB120 120mm ARGB PWM Fan - 1 Pack
VORTEX RGB SPB 120 - PWM HDB COOLING FAN

Looking for the best of the best? This is it. The apex of COUGAR's cooling fan series, VORTEX RGB SPB 120 is a real cooling beast that incorporates state-of-the art patented technology to enhance its cooling performance and provides an unmatched 360º RGB lighting experience.



Omnidirectional Lighting

360º of gorgeous lighting effects come to your case with COUGAR's most potent RGB fan lighting ever. VORTEX RGB SPB 120's dual lighting circle of combines with the semi-translucid fan blades to ensure that you can visualize the lighting effects from any angle.



Support for Direct Motherboard Connection

Connect VORTEX RGB SPB 120 either to COUGAR's Core Box C or v2 (both sold separately) or directly to the 5V RGB header of compatible motherboards for system-wide synchronization and full customization.