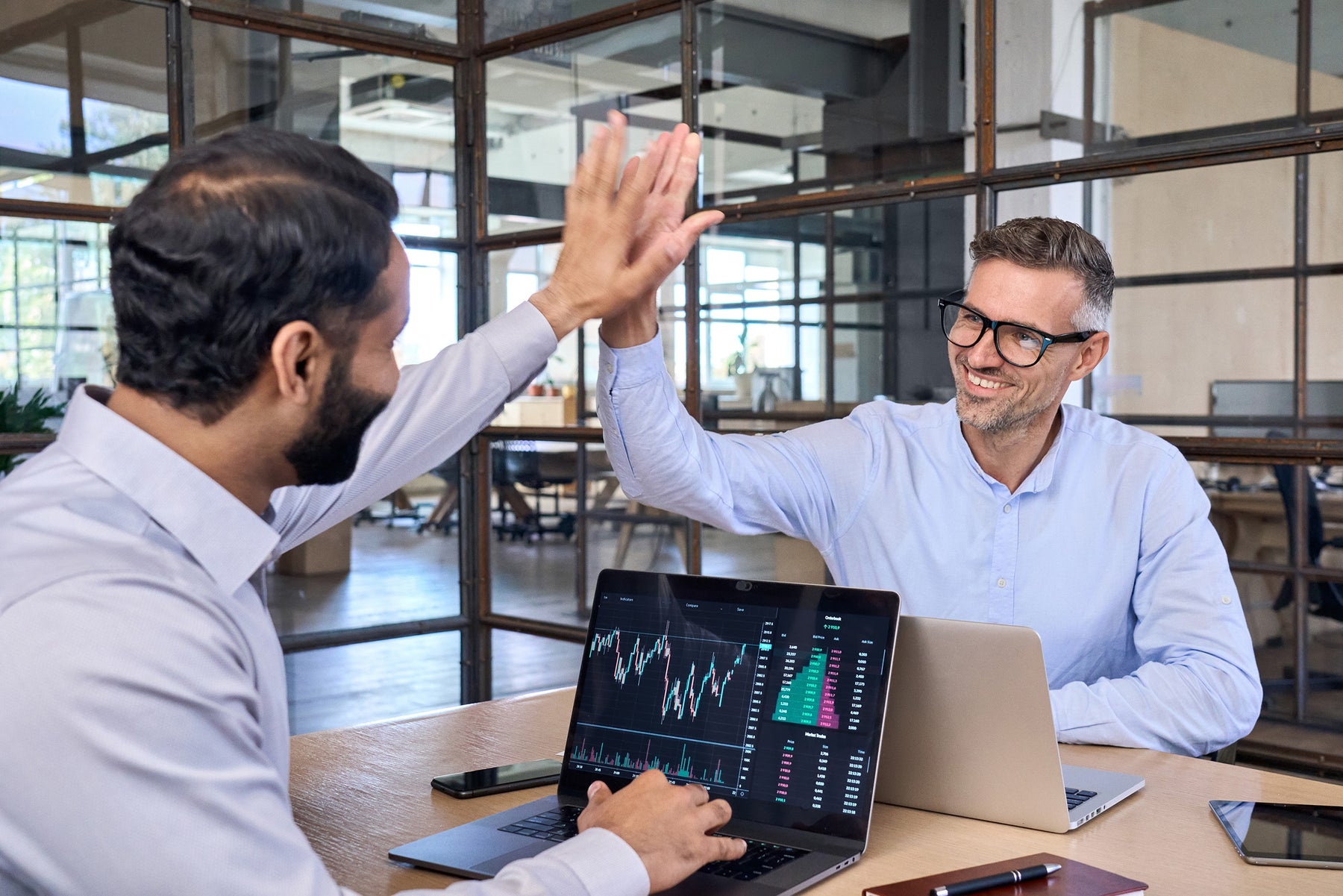 Managed IT Services & Solutions for Small Business
In today's fast-paced business world, staying ahead in the tech game is not just an option; it's a necessity.
Small to medium-sized businesses, in particular, face the challenge of keeping up with technological advancements while managing resources effectively.
This is where managed external IT services come in, offering effective technology solutions for small business that are not just cutting-edge but also affordable.
Why choose a managed IT solution for your business?
Cost efficiency
Expertise on tap
Scalable solutions
Proactive IT maintenance
Enhanced security
The necessity of IT in today's landscape
We live in an era where IT is the backbone of modern business operations.
It's what keeps operations smooth, customers satisfied, and, ultimately, the profits turning.
The right IT solutions for small business can streamline processes, boost productivity, and open doors to new opportunities.
However, managing IT in-house can be a daunting task, especially for smaller businesses.
This is where an external IT service can come in, offering expertise and resources that might otherwise be out of reach, and delivering a more streamlined approach to your business.
The challenge of in-house IT for small businesses
Running an in-house IT department involves significant investment in terms of time, money and manpower.
The costs associated with staffing, training and maintaining an IT team are substantial.
And for many small businesses, these resources are limited.
Not to mention the complexities of staying up-to-date with the fast-paced changes in technology.
It's a hefty load, especially when your core business demands your undivided attention.
Managed IT services offer a more feasible alternative, providing access to a team of IT professionals without the overhead costs of hiring full-time staff.
This setup not only saves money but also ensures your business has access to a wider range of IT expertise.
Why managed IT services are a game-changer
1. Cost efficiency: One of the biggest draws of managed IT solutions for small business is the cost benefit.
It's a great way to get professional IT support without the substantial price tag of a full-time in-house team.
Managed IT services offer a predictable fee structure that makes budgeting easier.
This approach is often very cost-effective, it rolls often unpredictable IT expenses into one fixed, budget-friendly charge.
2. Expertise on tap: With a managed IT service, you get access to a team of experts who eat, sleep and breathe technology.
And with them in your corner, you can rest assured that you'll always have access to the latest IT knowledge and skills.
This expertise is crucial for staying ahead in a technology-driven market.
Whether it's cybersecurity, cloud computing or network management, you'll have a pool of knowledge at your disposal, ready to tackle any IT challenge.
3. Scalable solutions: Just as your business is not static, neither are your IT needs. Demand for more complex or customised technology is likely to grow alongside your business.
Externally managed IT services flex and evolve with your business, scaling up or down as required. This adaptability is key to supporting growth without overextending your resources.
4. Proactive maintenance: Downtime is the nemesis of productivity. So rather than waiting for problems to occur, managed IT services adopt a proactive approach, identifying and resolving issues before they escalate into major disruptions.
Regular maintenance and monitoring can prevent issues before they impact your business operations.
This means more uptime and smoother operations for your business.
5. Enhanced security: In an era where cyber threats lurk around every corner, robust security is non-negotiable for all businesses, large or small.
Managed IT services employ advanced security measures to protect your business from cyber threats, safeguarding your valuable data.
Choosing the right managed IT service provider
Selecting the right IT service provider is a crucial decision.
It's important to go with an IT specialist that understands your business goals and can offer tailored IT solutions for your small or medium business.
A good provider should act as a partner, working with you to achieve your business objectives.
IT Warehouse offers tailored IT solutions that are geared towards seeing your business succeed.
Offering comprehensive support, responsiveness and a proven track record, we're committed to helping all businesses thrive with the best tech support possible.
Frequently asked questions about IT Warehouse's managed IT services
What is included in IT Warehouse's managed IT services?
We tailor our support to include exactly what you need, providing a range of services including network management, data backup and recovery, cybersecurity and cloud services.
We offer comprehensive support, servicing, advice & repairs across the following areas (and more):
Desktop, laptop & notebook computer servicing, repairs & upgrades
New computer setup & windows upgrades
Printer support
Data backup & recovery
Hard drive & solid state drive upgrades
Custom desktop builds, support & advice
Virus & spyware removal
NBN troubleshooting, network & Wi-Fi modem support
Insurance reports & assessments
Liquid damage repairs
Onsite servicing
Computer phone & email tech support
Small business service & advice
Are your managed IT services secure?
Yes. As a reputable provider, we use advanced security measures to protect all your data and IT infrastructure.
How can IT Warehouse's managed services save my business money?
By reducing the need for in-house IT staff and infrastructure, and by offering predictable budgeting through flat-fee pricing our service is a cost-effective alternative to hiring in-house IT staff.
How good is your communication?
We understand the importance of clear communication every step of the way. Always ready to address any queries you might have about integrating our services into your existing setup we ensure data security and maintaining confidentiality.
And as for our customer service? There's no faceless call centres or chatbots here - you'll always speak to a real person. A local tech expert based in Adelaide who's ready and willing to help solve your problem.
In summary, a managed external IT service is a smart solution for small to medium-sized businesses looking to leverage technology for growth and efficiency.
Not only about troubleshooting or providing access to high-level IT expertise, an externally managed service by IT Warehouse offers a comprehensive, cost-effective, scalable and strategic solution that works alongside your everyday business to strengthen it and take help drive it forward.
In an era where technology is key to business success, partnering with IT Warehouse could be one of the best decisions you make for your business.
So if you're looking to elevate your business, we're ready and waiting to discuss how our services can be customised to meet your business's unique requirements.
-------
Why employ IT Warehouse for all your business' IT needs?
We offer complete peace-of-mind.
No matter your requirements, we have a managed IT solution to suit your business needs.
Plus - offering a range of computer sales, servicing, repairs and network set up and data recovery services - IT Warehouse provides businesses with high quality tech products, exceptional service and expert advice.
Setting the benchmark for computer servicing in Adelaide, we provide fully-customised small business IT support and networking solutions - which means you can count on our team of highly qualified IT experts to solve all your computer or tech issues.
Don't believe us? Check out all our 5 star Google reviews to find out what our happy clients are saying.
And for any extra information, questions or service enquiries, please get in touch.
Phone: (08) 8296 3211  |  Email: sales@itwarehouse.com.au
At IT Warehouse, we know computers.